Antimicrobial Properties of Deep-Sea Water towards Escherichia coli and Staphylococcus aureus
Keywords:
deep sea water, cosmetics, antimicrobial, Escherichia coli, Staphylococcus aureus
Abstract
With the quick commercial expansion, demand for cosmetics made with natural materials has been rising steadily over time. A potential replacement that is substantially safer than the chemical ingredients would be a deep-sea water (DSW) based cosmetic that mostly consists of organic and biomaterial elements. This research attempts to demonstrate that DSW can be a good alternative to chemical cosmetics by examining its antibacterial capabilities. The antibacterial properties of DSW were ascertained using the well diffusion method and the Mueller Hinton Agar plate technique. Escherichia coli and Staphylococcus aureus, two of the most prevalent bacteria on human skin, were used in the antimicrobial tests. The hollow zones that were produced as a result of the inhibition zones were assessed to demonstrate their potential as a replacement for numerous chemical-based products. This study will serve as a foundation for the widespread use of DSW, which promises to be a safe and sustainable ingredient, in future cosmetics.
References
Arandia-Gorostidi, N., Parada, A. E., & Dekas, A. E. (2023). Single-cell view of deep-sea microbial activity and intracommunity heterogeneity. The ISME Journal. 17(1), 59-69.
Balboa, E. M., Conde, E., Soto, M. L., Pérez-Armada, L., & Domínguez, H. (2015). Cosmetics from Marine Sources. Springer Handbook of Marine Biotechnology, 1015-1042.
Bannerman, D. D., Paape, M. J., Lee, J. W., Zhao, X., Hope, J. C., & Rainard, P. (2004). Escherichia coli and Staphylococcus aureus Elicit Differential Innate Immune Responses following Intramammary Infection. Clinical and Vaccine Immunology. 11(3), 463-472.
Chen, M. X., Alexander, K. S., & Baki, G. (2016). Formulation and Evaluation of Antibacterial Creams and Gels Containing Metal Ions for Topical Application. Journal of Pharmaceutics. Volume 2016, Article ID 5754349, 1-10.
Cockerill, F. R. (2012). Performance standards for antimicrobial disk susceptibility tests: approved standard.
Danny, By. 2018. The Health Benefits Of Deep Ocean Water. 1–7.
Duxbury, A. C. , Byrne, . Robert Howard and Mackenzie, . Fred T. 2020. Seawater. 1–25.
Fluhr, J. W., R. Darlenski, N. Lachmann, C. Baudouin, P. Msika, C. De Belilovsky, and J. P. Hachem. 2012. Infant Epidermal Skin Physiology: Adaptation after Birth. British Journal of Dermatology. 166(3). doi: 10.1111/j.1365-2133.2011.10659.x.
Hwang, Hee Sun, Seon Hwa Kim, Yung Geun Yoo, Yong Shik Chu, Yun Hee Shon, Kyung Soo Nam, and Jong Won Yun. 2009. Inhibitory Effect of Deep-Sea Water on Differentiation of 3T3-L1 Adipocytes. Marine Biotechnology. 11(2). doi: 10.1007/s10126-008-9131-8.
Kawada, Masahiko, and Hiroaki Takeuchi. 2013. Antibacterial Activities of Refined Deep Seawater on Helicobacter Pylori. Journal of Genetic Syndromes & Gene Therapy. s1:2–8. doi: 10.4172/2161-0703.s1-002.
Kulikov, Sergey N., Svetlana A. Lisovskaya, Pavel V. Zelenikhin, Evgeniya A. Bezrodnykh, Diana R. Shakirova, Inesa V. Blagodatskikh, and Vladimir E. Tikhonov. 2014. Antifungal Activity of Oligochitosans (Short Chain Chitosans) against Some Candida Species and Clinical Isolates of Candida albicans: Molecular Weight-Activity Relationship. European Journal of Medicinal Chemistry. 74:169–78. doi: 10.1016/j.ejmech.2013.12.017.
Li, S., Mou, Q., Xu, X., Qi, S., & Leung, P. H. (2018). Synergistic antibacterial activity between penicillenols and antibiotics against methicillin-resistant Staphylococcus aureus. Royal Society Open Science. 5(5), 172466.
McGuire, Michelle, Beerman, Kathy. 2013. Nutritional Science: From Fundamental to Food. 3rd Ed. Vol. 53. Cengage Learning.
Rohde, M. (2019). The Gram-positive Bacterial Cell Wall. Microbiology Spectrum. 7(3), 7-3.
Sheu, Ming Jyh, Pei Yu Chou, Wen Hsin Lin, Chun Hsu Pan, Yi Chung Chien, Yun Lung Chung, Fon Chang Liu, and Chieh Hsi Wu. 2013. Deep Sea Water Modulates Blood Pressure and Exhibits Hypolipidemic Effects via the AMPK-ACC Pathway: An in Vivo Study." Marine Drugs. 11(6). doi: 10.3390/md11062183.
Truong, Lan N., and Brayden D. Whitlock. 2021. "Efficacy of Compressed Sodium Chloride (CSC) against E. Coli and Candida auris in Minutes and Methods Improvement for Testing. Scientific Reports. (0123456789):1–6. doi: 10.1038/s41598-020-79212-2.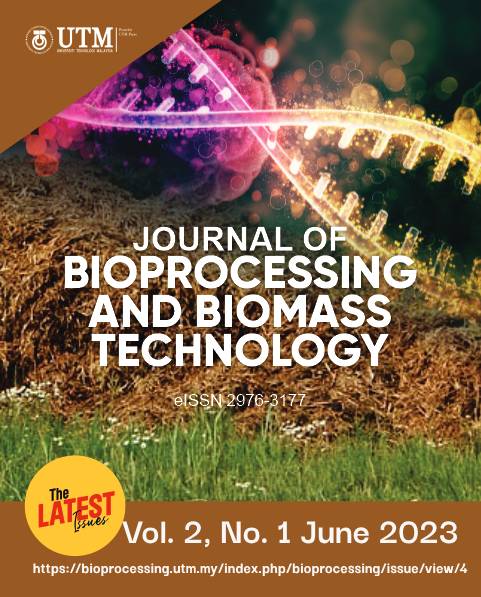 Downloads